Hi kids, I'm Ojie, The Origami Grasshopper
Let's have fun together learning about nature and all the wonderful creatures who share our planet!
[game-crossword id="1407″ ]
Make a video of yourself singing Ojie's Song.
Upload it to Youtube and Share it* with Ojie at

Check back soon and you might get to see your video shown right on this page!
Learn the song by singing along with author Jackie Marston – The lyrics are right on the video so you can follow along!
Once you have learned the song have a friend or relative make a video of you singing it to the background tracks in the video below
Upload it to Youtube and share it with Ojie at
origamigrasshopper1@gmail.com
Kids, Ask Ojie a question
Hey, kids got a question about nature for Ojie? Write to him on the form below and he'll write you back!
Subscribe to Ojie's Newsletter!

Get emails from Ojie!
Ojie, The Origami Grasshopper 
The Elephants You Will Never Forget
Follow Amari's journey (in red) from the beaches of Mozambique to Zimbabwe's Phundundu Wildlife Area, a 115-square-mile former trophy hunting tract in the Zambezi Valley ecosystem. The greater region has lost thousands of elephants to poachers over the last two decades. The Akashinga ("brave ones" in the Shona language) patrol Phundundu, which borders 29 communities.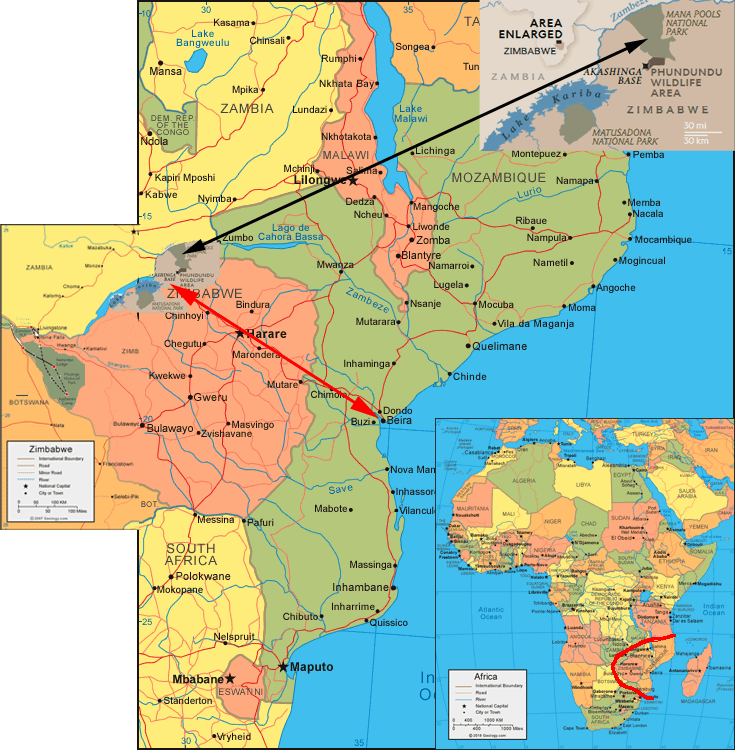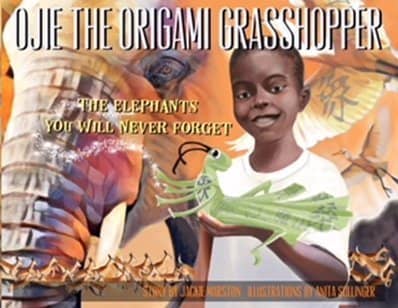 The Great Elephant Migration
From BOTSWANA to ZIMBABWE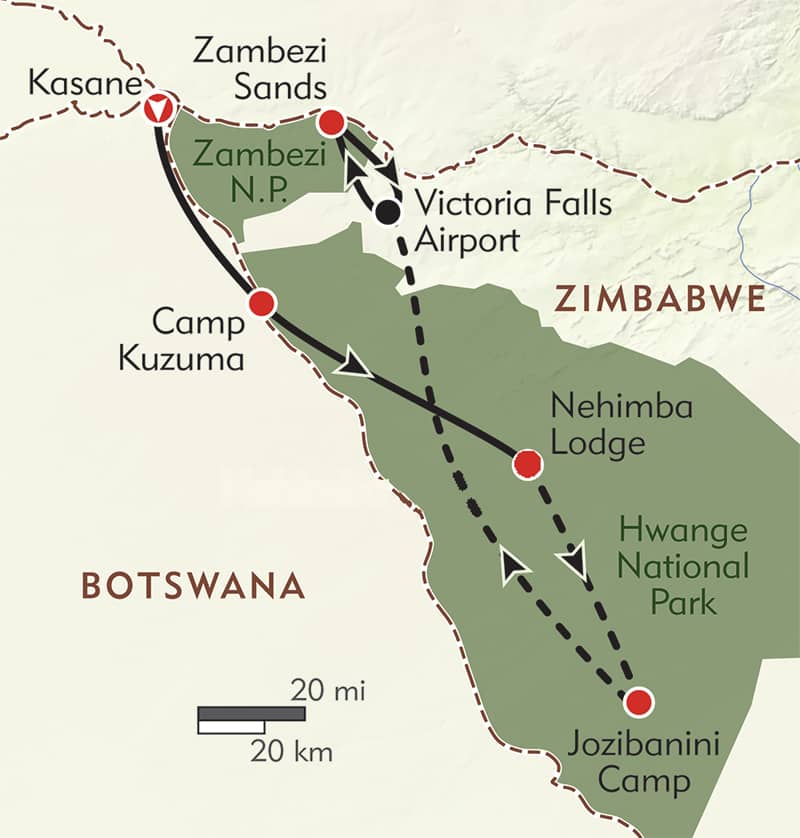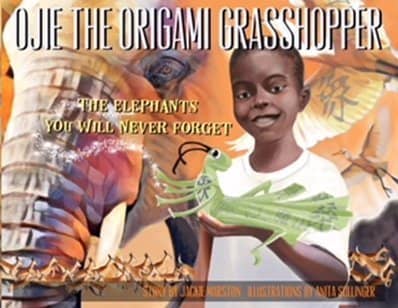 OJIE, The Origami Grasshopper is the first adventure story in a new educational series for children. Like so many of us the state of our planet is a very real concern. Helping children learn to appreciate the beauty and magic of nature will benefit their lives greatly, and create a generation who will make caring for our planet priority one. I hope you enjoy this series as much as I enjoy creating it.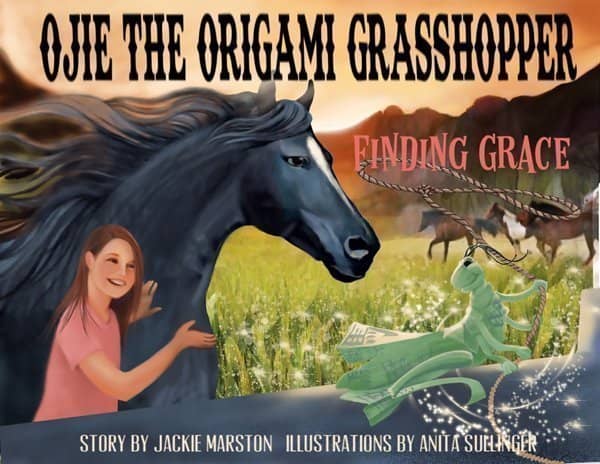 When you buy OJIE, The Origami Grasshopper, you help plant the seeds of change that will blossom into a better world. By reading this book, your children will learn what's at stake and begin to build habits of protecting, preserving, and respecting nature.
We cannot continue to ignore the reality of animal abuse and neglect. Too many pets, livestock, and wild animals are suffering at the hands of humans. The result is devastating on many levels.
"The greatness of a nation can be judged by the way its animals are treated" – Mahatma Gandhi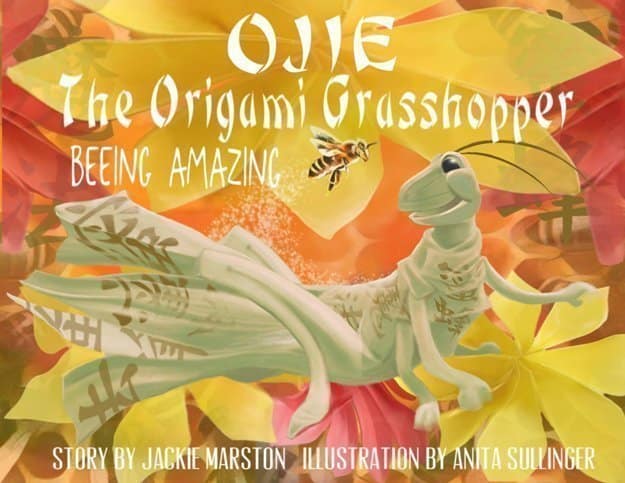 It's easy to spread the message:
Buy, read, and share OJIE ,The Origami Grasshopper — A New Educational Series for Children. The softcover edition is $10.95, hardcover is $19.95 and both include  downloadable original music.
Support the groups trying to make a difference. We actively support horse rescue and organizations like International Anti-poaching Foundation that are making a difference for endangered animals in our world.
Have author Jackie Marston visit your organization. She's toured all over the USA with her original band and opened for major celebrities in New York, Las Vegas, and throughout the USA.